SOPHiA DDM™ uses machine learning with patented algorithms for variants pre-classification from raw data.
Unique and ideal platform for the interpretation of genomic data.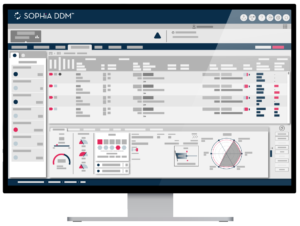 User-friendly browser interface.

Analysis, selection, and variants filtering.

Didactic and dynamic visualization of data.

Easy report generation.
Artificial intelligence algorithms.

Regular database updates.

SOPHiA Community feedback.

Multimodal integration of patient data.

ANALYTICS
GRCh38/hg38 for precise variant annotation.
Dual variants
ACMG implementation and predictions based on machine learning.
Virtual Solution
Updated and trusted databases, such as OMIM and HPO.
Cascading Filters
Filtering options for a quick variant screening.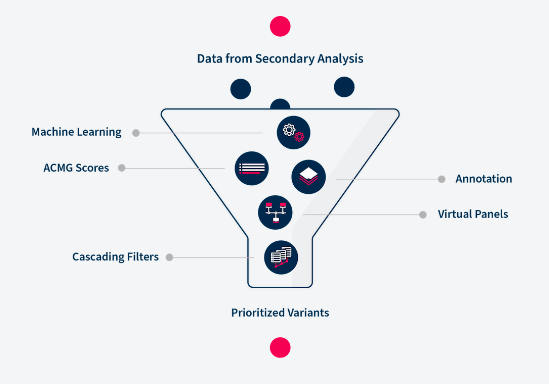 Alamut™ Visual Plus
Full genome browser that integrates multiple genomic and curated databases, guides, predictors missense, and splice variants.
Through the ISO 27001 international standard, SOPHiA DDM™ is designed to protect the privacy and integrity of its data with security protocols.